Conversion Rate SEO (CRO)
CROSEO are leaders in Internet marketing solutions with proven strategies and results. CROSEO is your competitive edge in Internet marketing.
Launch Process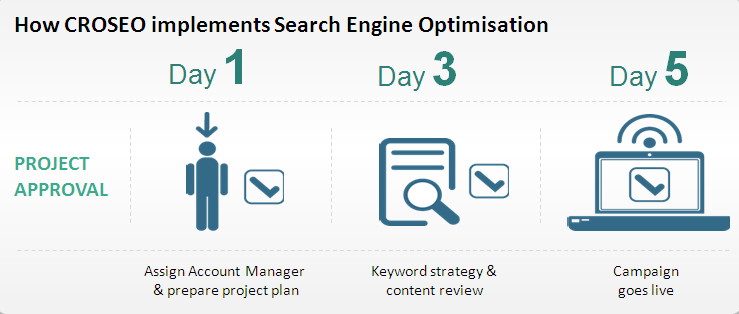 Ranking Delivery Time Frame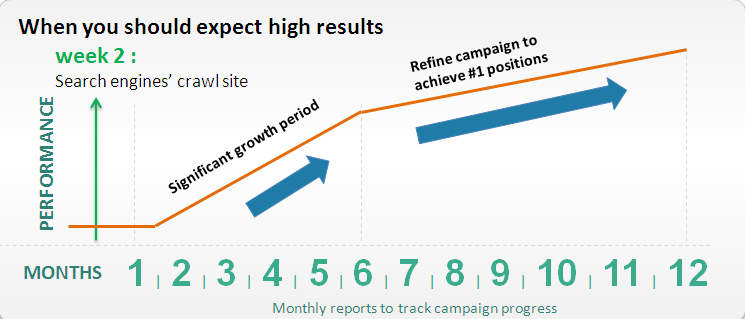 CRO SEO for you:
Guaranteed more visitors on Google within 90 days
Conversion analysis to boost your sales
No setup fees or hidden costs
A team dedicated to you
Target long tail and Semantic keywords
Ranking for Branded Terms and Variations

Why you need CRO SEO:
Analysis the business and designing a more effective landing page. Landing pate CRO. Each page is landing page !
We lower the "risk bar", to make it easier for customers to try your services. – that's why we guarantee it
Improving lifetime customer value (LCV) and retention.
A strong process driven formula means you get real results: Fast, Measured, Continuously
 How We Do Conversion Rate SEO
"I want to be  number 1 for all these keywords"
Look at what was converting well already. Our team of SEO experts will create a fully customised CROSEO marketing campaign for your site that is guaranteed to get it noticed on a global scale. Our dedicated team of SEO professionals are Champions to create great ROI for your business.
Help You Generate More Leads, More Traffic and More Sales: We will create a custom marketing campaign that will deliver interested visitors to your website.
Maximise the Use of Business Directories: Our experts will use your local business directories to maximise your online presence.
Great Content: We provide SEO content that is perfectly written and provides value to both your customers and the search engines.
Best Guarantee in the Business: We Guarantee to increase visitors on Google in 90 days or less or it's FREE!
In-Depth Analysis of Your Competitors: We will perform a comprehensive study of your competition to identify their strengths and their weaknesses.
Optimise your Money pages on SERPs: A Money page is the page from which a visitor can take the required action to convert. We will get these ranking in the  Search engines, we are likely to increase your conversion rate.
Silo SEO: Siloing is a way of arranging a web site's contents according to themes, which facilitates Search engine optimisation.
Improving lifetime customer value: Through LCV we maximise ROI and retention.
Link Building: We use the latest white hat link building strategies to get your website noticed.
Dedicated Account Manager: We provide you with a dedicated digital account manager that will work with you to maximise your online presence.
 Performance Guarantee
CROSEO guarantees to achieve 10% increase visitors within 3 months.
CROSEO guarantees to achieve 30% increase visitors within 6 months.
CROSEO guarantees to achieve 60% increase visitors within 12 months.
Next Steps
There are 3 simple steps to get started:
Determine which package suits you and your company
Confirm payment by signing proposal
Within 24 hours you'll be up and running!
Please contact our sales team to get started.
Email: sales@netprro.com.au