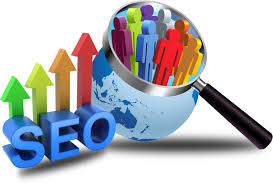 Conquer search engines and accelerate conversions with Netprro Australia – a leading SEO company based in Sydney.
Backed by a team of dedicated professionals, our company adheres to effective, ethical and latest SEO strategies to ensure you guaranteed top 10 search engine rankings in Google, Bing, Yahoo and MSN. Our SEO Services Sydney are designed in keeping with the Google's guidelines. Be it Google Panda or Penguin, our SEO processes work in tandem with these complex algorithms. This ensures that clients get the desired results in terms of traffic and rankings. Plus, we strictly adhere to white hat techniques, because we are interested in ensuring long-term returns for our clients.
SEO Services Sydney helpful to make your site Search Engine Friendly
What's more, we also take into your website's architecture and hierarchy. Whether it's search engine friendly? Whether there are abandoned and broken pages or links on the website? Whether your pages load faster? Whether your visitors find your pages sticky enough?
We also ensure that your website text and images are optimized for search engines. And your content offers real value to users.
Besides on-site content, we also offer offsite SEO tactics, such as guest blogging, article marketing, video marketing and much more.
Now comes the best part. We also help you build high quality, permanent back links.
Not only this, we also take care of Twitter, Facebook, LinkedIn, Google +, Pinterest etc promotions.
We ensure guaranteed return on your investment. Still thinking? We know, it's difficult to narrow down you search, what with a sea of SEO companies crowding the online market space, and promising you moon and stars. As in our case, we cannot promise you moon and stars, but be assured we will help boost traffic and conversion 10 times more than the current status.
Contact us today for more information on our SEO services.