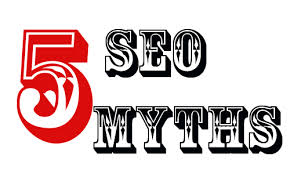 In the world of SEO, there are many misconceptions amongst the users. You need to understand that Search engine optimization has been changed over a few years and hence, the old concepts and strategies are no longer useful.
Myth 1: The More the inbound links, the better:
Fact: Gone are the days when having thousands of low quality links could make your website rank higher in the search engines. Those links can look spammy and have an adverse effect on your rankings.
Rather than quantity, you should focus on quality of the back links. Focus on gaining quality links for relevant websites related to your products or services.
Myth 2: Metatag description helps your rankings:
Fact: Not anymore! Metatags are not indexed by Google and Bing; but you cannot ignore them. Your metatags are displayed along with your content in the search results. Hence, Meta description plays an important role to compel the users click on your listing.
Myth 3: Social is all you need: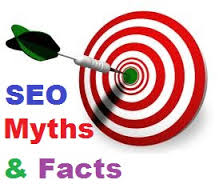 Fact: False! Social media marketing should be a part of your SEO campaign, but you cannot rely on social media solely. Remember that social media marketing plays a vital role, but one cannot ignore SEO strategies for the same. A combination of SEO and social media marketing can do wonders to your business.
Myth 4: Google loves keyword-rich domains:
Fact: In the past, Google seemed to prefer domains with keyword-rich content. Not anymore! Be smart enough to check for Google algorithms while planning for a website development. Be careful while choosing the domain name too.
Myth 5: Black hat SEO techniques can help to achieve rankings faster:
Fact: Only a fool would use black hat SEO techniques to achieve good rankings. Never get indulged in such things as it can harm your website.
Look for a reliable search engine optimization company Australia to help you guide in the right direction.